Comfort

When you are hurting or discouraged, you may try to find comfort in a warm blanket or eating a dish of your favorite food. You might find relief in the arms of your parents or best friend. Doing these kinds of things may help, but did you know that God can comfort you better than anything or anybody? It's in the Bible!

Are you saying that the God who rules the universe will take the time to comfort me? Absolutely! "Praise be to the God and Father of our Lord Jesus Christ, the Father of compassion and the God of all comfort, who comforts us in all our troubles, so that we can comfort those in any trouble with the comfort we ourselves have received from God" (2 Corinthians 1:3-4, NIV)
What type of comfort does God give? It's in the Bible, "I will comfort you there as a little one is comforted by its mother." (Isaiah 66:13, TLB). That sounds pretty tender to me!
Will He comfort me in my darkest moments? Yes! David, who had to flee for his life from a jealous King and hide in caves, wrote this powerful testimony of how God comforted him. "Yea, though I walk through the valley of the shadow of death, I will fear no evil; For You are with me; Your rod and Your staff, they comfort me" (Psalm 23:4, NKJV).
How does God give me comfort? He has many ways, but one of them is the Bible itself. "Remember the word to Your servant, upon which You have caused me to hope. This is my comfort in my affliction, for Your word has given me life" (Psalm 119:49-50, NKJV).
It's true! The Scriptures give stories and examples that are meant to teach us and give us hope and comfort in God. It's in the Bible "For whatever things were written before were written for our learning, that we through the patience and comfort of the Scriptures might have hope." (Romans 15: 4, NKJV).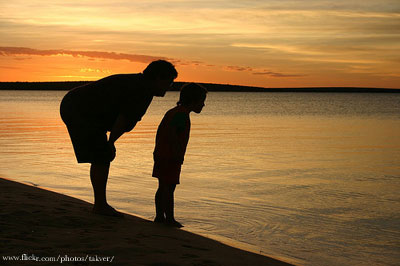 But I make mistakes and I get really anxious. Will God still comfort me? It's in the Bible, "If I say, 'My foot slips,' Your mercy, O LORD, will hold me up. In the multitude of my anxieties within me, Your comforts delight my soul" (Psalm 94:18-19, NKJV).

Jesus came to this earth to give us hope and comfort. It's in the Bible, "The Spirit of the Lord GOD is upon Me, because the LORD has anointed Me to preach good tidings to the poor; He has sent Me to heal the brokenhearted, to proclaim liberty to the captives, and the opening of the prison to those who are bound; To proclaim the acceptable year of the LORD, and the day of vengeance of our God; to comfort all who mourn" (Isaiah 61:1-2, NKJV).
Jesus promised the Holy Spirit would be sent to be our Comforter. It's in the Bible, "And I will pray the Father, and he shall give you another Comforter, that he may abide with you for ever;" (John 14:16, KJV). "But the Comforter, which is the Holy Ghost, whom the Father will send in my name, he shall teach you all things, and bring all things to your remembrance, whatsoever I have said unto you" (verse 26).
In facing loss, we can find comfort that we can see our loved ones again at Christ's coming. It's in the Bible, For the Lord Himself will descend from heaven with a shout, with the voice of an archangel, and with the trumpet of God. And the dead in Christ will rise first. Then we who are alive and remain shall be caught up together with them in the clouds to meet the Lord in the air. And thus we shall always be with the Lord. Therefore comfort one another with these words" (1 Thessalonians 4:16-18, NKJV).
God sends people to comfort you and then He wants you to be a comfort to others. It's in the Bible, 2 Corinthians 1:3-4, NKJV. "Blessed be the God and Father of our Lord Jesus Christ, the Father of mercies and God of all comfort, who comforts us in all our tribulation, that we may be able to comfort those who are in any trouble, with the comfort with which we ourselves are comforted by God.
Let's review. God comforts us through the scriptures. He is as tender as a mother. He sent Jesus to give us hope and comfort. He sends the Holy Spirit to us, and He sends people who can comfort us. He promised He will return and reunite us with our loved ones. What a wonderful God He is!