Suicide

It's sad but true that some people have chosen to commit suicide (end their own lives). Sometimes this happens when a person starts feeling that no one cares about his problems or that there's nothing good for her to keep living for. Perhaps you too have experienced thoughts like these. Did you know that the Bible talks about these kinds of feelings?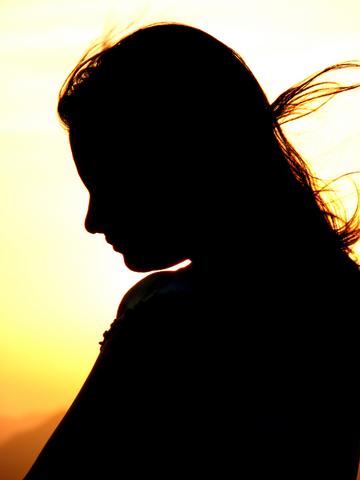 First of all, you are not alone if you've thought about wanting to die. Several famous people felt the same way, at one time or another. It's in the Bible that Moses said, "I am not able to bear all these people alone, because the burden is too heavy for me. If you treat me like this, please kill me here and now. (Numbers 11:14-15, NKJ). Once, the prophet Elijah wished to die. "Then he was afraid; he got up and fled for his life…But he himself went a day's journey into the wilderness, and came and sat down under a solitary broom tree. He asked that he might die: 'It is enough; now, O Lord, take away my life, for I am no better than my ancestors'"(1 Kings 19:3-4, NRSV).

Did you know that God cares about you and is thinking of you constantly? How do we know? It's in the Bible. "How precious it is, Lord, to realize that you are thinking about me constantly! I can't even count how many times a day your thoughts turn towards me. And when I waken in the morning, you are still thinking of me!" (Psalm 139:17-18, TLB).
How can a person know he or she is important to someone? You are of great value to God. You can find out how much by looking at the cost it took to redeem you from sin. Put your own name in between the ( ) in the following Bible verse. "For God loved ( ) so much that he gave his only Son so that ( ) who believes in him shall not perish but have eternal life" (John 3:16, TLB).

But is there anything really worth living for? Yes, from the Bible, we discover something really important (about us!) in God's thoughts. "For I know the plans I have for you, says the Lord. They are plans for good and not for evil, to give you a future and a hope" (Jeremiah 29:11, TLB).
What if my sad feelings cause me to feel I just can't go on with life? Then remember that Jesus will help you when your problems seem too heavy to carry any more. It's in the Bible, "Cast your burden on the Lord, and He shall sustain you" (Jeremiah 29:11, TLB). Jesus Himself invites us to "Come unto Me, all ye that labor and are heavy laden, and I will give you rest. Take My yoke upon you, and learn of Me; for I am meek and lowly in heart: and ye shall find rest unto your soul. For My yoke is easy, and My burden is light." (Matthew 11:28-30, KJV).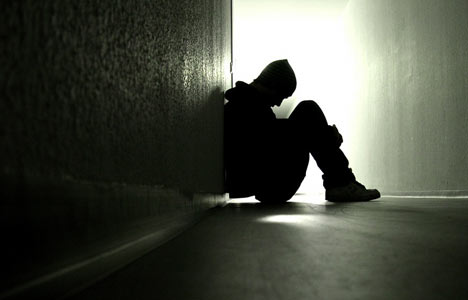 So when you're feeling alone, hold onto this thought: God will never leave or forsake you. It's in the Bible, "We are pressed on every side by troubles, but not crushed and broken. We are perplexed because we don't know why things happen as they do, but we don't give up and quit. We are hunted down, but God never abandons us. We get knocked down, but we get up again and keep going" (2 Corinthians 4:8-9 TLB). Keep hanging on to God through prayer and reading the Bible to see what God thinks of sinners through the eyes of Jesus.
With God's help, you can change and escape dark thoughts. It's in the Bible, "Brothers and sisters, think about the things that are good and worthy of praise. Think about the things that are true and honorable and right and pure and beautiful and respected" (Philippians 4:8, NCV).

You can give God permission to put His peace in your mind. It's in the Bible, "Peace I leave with you, My peace I give to you; not as the world gives do I give to you. Let not your heart be troubled, neither let it be afraid" (John 14:27, NKJV). God promises us His peace. "You will keep him in perfect peace, whose mind is stayed on You, because he trusts in You"(Isaiah 26:3, NKJV). Jesus Himself said, "I told you these things so that you can have peace in me. In this world you will have trouble, but be brave! I have defeated the world" (John 16:33, NCV).

When sad, lonely thoughts make you fearful, God wants to give you His courage and presence to keep you going. It's in the Bible, "Fear not, for I am with you; be not dismayed, for I am Your God. I will strengthen you, yes, I will help you, I will uphold you with My righteous right hand" (Isaiah 41:10, NKJV). God's constant presence with us helps us be whatever He asks us to be. "Yes, be bold and strong! Banish fear and doubt! For remember, the Lord your God is with you wherever you go" (Joshua 1:9, TLB).

God will never forsake you even if everyone else has. It's in the Bible, "Those who know your name will trust in You, for you, Lord, have never forsaken those who seek You" (Psalm 9:10, NIV). The Bible also says, "God is our refuge and strength, a tested help in times of trouble. And so we need not fear even if the world blows up, and the mountains crumble into the sea. Let the oceans roar and foam; let the mountains tremble!" (Psalms 46:1-3, TLB).