Ashamed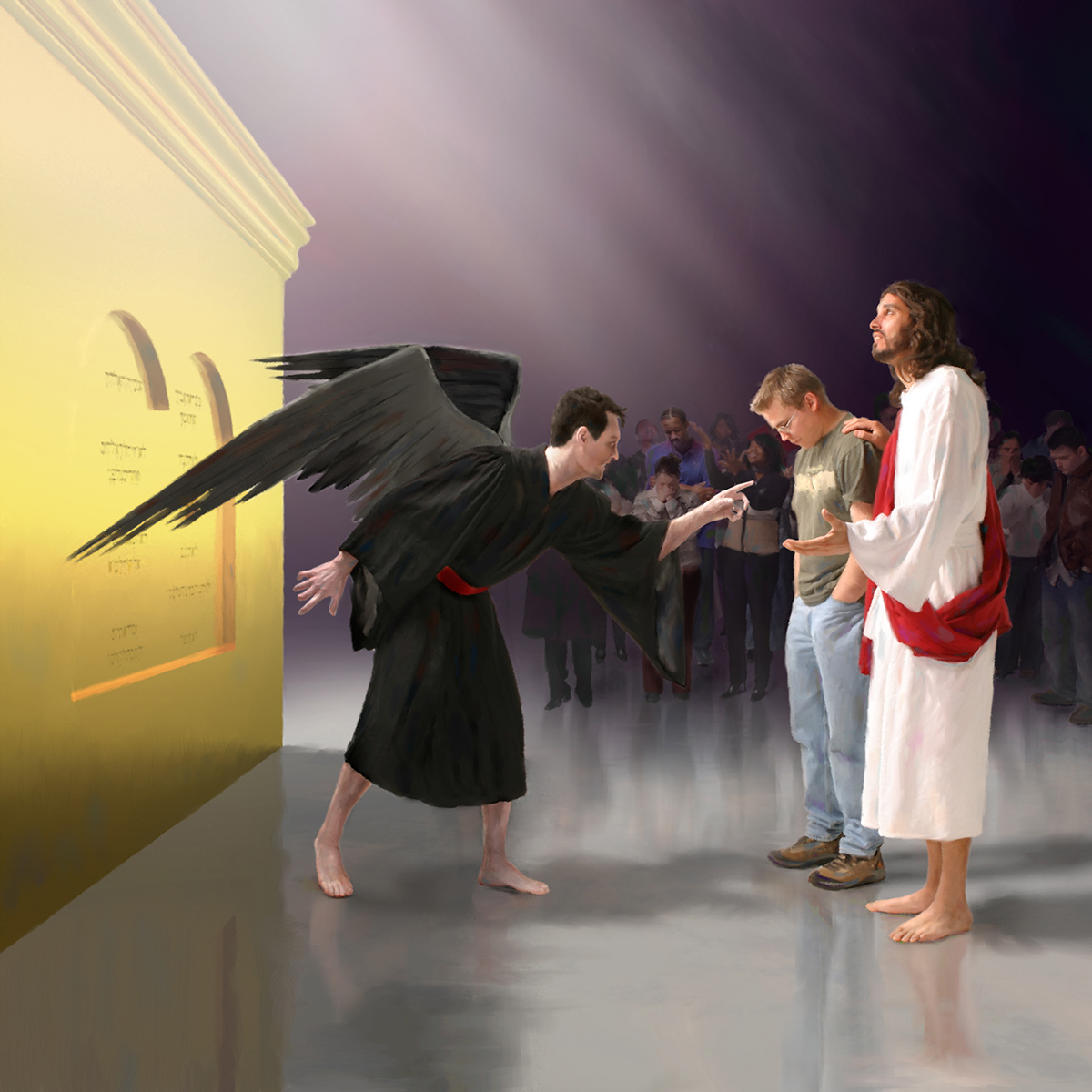 Ashamed is defined as "Feeling shame or guilt. Feeling inferior, inadequate, or embarrassed. Reluctant through fear of humiliation or shame." Being ashamed can make us silent when we need to say something. It can cause misery and make us feel unworthy. God tells us about why we feel ashamed and how to deal with it in the Bible.
Why do I sometimes feel ashamed? In the Bible we read, "And I said: "O my God, I am too ashamed and humiliated to lift up my face to You, my God; for our iniquities have risen higher than our heads, and our guilt has grown up to the heavens" (Ezra 9:6, NKJV). Feeling ashamed can happen when we sin or do something to feel embarrassed about.
What do I do about the shame I feel? Believe that God forgive your sins as He promises. "So I confessed my sins and told them all to you. I said, 'I'll tell the LORD each one of my sins.' Then you forgave me and took away my guilt" (Psalm 32:5, CEV). If you feel ashamed for something you did wrong, let God know and let His forgiveness take away your shame.
I did something really bad. I am too ashamed to even tell God…what if He can't forgive me or doesn't love my anymore? The Bible has wonderful news!" How far has the LORD taken our sins from us? Farther than the distance from east to west!" (Psalm 103:12, CEV)  The minute we confess, God puts our sins far away from us. He doesn't even associate them with us anymore! Because Jesus died for us on the cross, the Bible says that "the blood of his Son Jesus washes all our sins away" (1 John 1:7 CEV) Did you see that word: all?  No matter what you did, it isn't too much for Jesus to forgive. He loves us so much more than we can imagine. In fact, the Bible says in Romans 8:38-39 (CEV) "I am sure that nothing can separate us from God's love–not life or death, not angels or spirits, not the present or the future, and not powers above or powers below. Nothing in all creation can separate us from God's love for us in Christ Jesus our Lord!" Nothing you do can make God love you any less. He is just waiting for you to tell Him everything, so that you can accept His unconditional forgiveness. Confess your sins, know that He forgives you and still loves you, and praise Him for his wonderful love and mercy!
We should never be ashamed of the gospel—it is a source of power! Paul wasn't ashamed of the gospel, even when it was new and dangerous to stand up for Jesus. He wrote, "I am proud of the good news! It is God's powerful way of saving all people who have faith" (Romans 1:16 CEV).  God wants to save us all. Don't let anyone make you ashamed of this good news.
When He comes, God will be ashamed of us if we are ashamed of Him.  Sometimes, we can be embarrassed or ashamed of being a Christian because it isn't popular. It's in the Bible, "When I, the Messiah, come in My glory and in the glory of the Father and the holy angels, I will be ashamed then of all who are ashamed of Me and of My words now" (Luke 9:26, TLB).  Choose to be proud of God, and He will be proud of you!
I'm not ashamed of God, but sometimes I am ashamed of what I have done. Will God be ashamed of me too? It's in the Bible, "Then I will forget about their sins and no longer remember their evil deeds" (Hebrews 10:17, CEV).  If you have asked God to forgive you, it's done. God really, truly does 'forgive and forget' – the Bible says so. Sometimes, the devil tries to stop us from standing up for God by reminding us of all our sins, and making us feel unworthy and ashamed of ourselves. Don't fall for his trap. If you sincerely asked God to forgive you, you can be confident that He has, and that, unlike us, he doesn't even remember what you did wrong! Be confident in God's mercy. Claim the power of the Lamb's redeeming blood to erase all your sins. Don't be ashamed of things God has already forgiven – He isn't ashamed of you!