Bingo and Gambling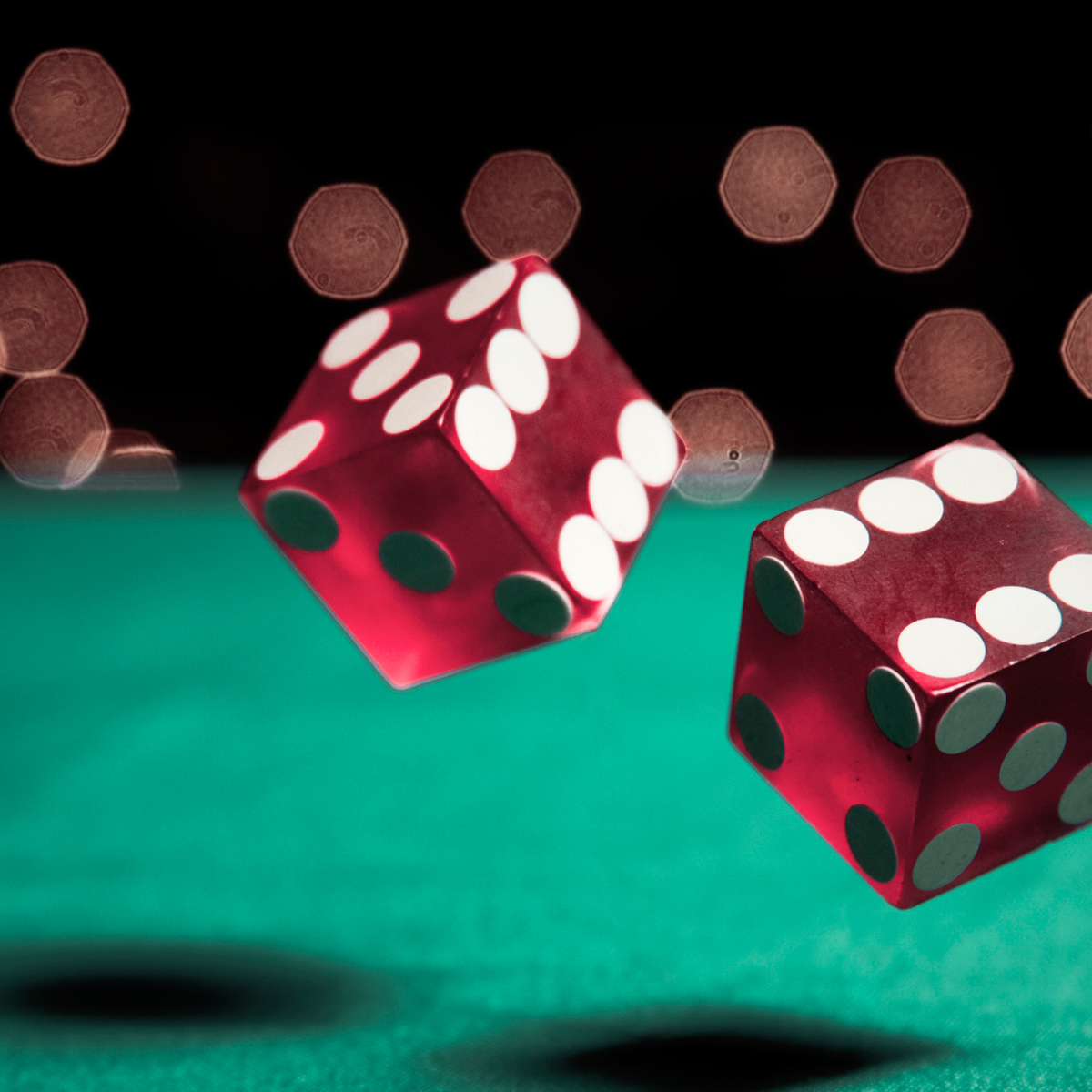 Chris was so good at pinball that none of his friends could beat him.  On Sunday his mother gave him enough money to buy his lunches at school for the whole week. On Sunday afternoon Chris's friends bet him on a pinball game. Confident that he was still the champ of pinball, he bet all the lunch money his mother had given him. Unknown to Chris a new kid had moved in and he was even better. Chris lost the bet and the money for his school lunches. Chris learned that gambling is not a good idea.
What is betting and gambling?  Betting and gambling go together. A bet can go like this, "I bet you five dollars that I can win this game of marbles." Gambling is when you accept the challenge and play the game to win the five dollars. A person is gambling whenever he or she takes the chance of losing money or possessions, and when winning or losing is decided by chance.
Why is gambling wrong?  It's in the Bible, "Then he (Jesus) said to them, 'Watch out! Be on your guard against all kinds of greed; a man's life does not consist in the abundance of his possessions' (Luke 12:15, NIV).  In the Ten Commandments, God also warns us not to covet our neighbors house or anything that belongs to our neighbor, (Exodus 20:17). That means you should not covet or bet for your friends bicycle or his iPod or anything that belongs to your friend. People gamble in the hopes of making easy, quick money or they gamble for things because they covet something. If you need something, work for it and get it honestly.
But I don't covet the money. I just want to have fun.  It's in the Bible, "For the love of money is a root of all kinds of evil, for which some have strayed from the faith in their greediness, and pierced themselves through with many sorrows" (1 Timothy 6: 10, NKJ). Gambling can lead to addiction and poverty. Some people are so addicted to gambling they lose their grocery money, their houses, even their cars. There is a show on television that is focused on grown men betting their cars on who can win a race. It often shows these same grown men crying as they hand the keys to their favorite car to the winner of the race. No one likes to lose, but when you gamble someone does. No one can win all the time. If you gamble, sooner or later, you will lose and that is not fun!
Are there other forms of gambling than just games?  Yes!  There are many forms of gambling.  These can include state lotteries, church bingo, charity raffles, casinos, dog racing, video poker, soccer, football and other sports, horse tracks, slot machines, card games and many more.
So would it be wrong if a church raised money through bingo or lotteries? Yes. Some churches use bingo and lotteries as a means of raising money for charitable purposes, but God wants us to give from the heart, not because we hope to get something in return. It's in the Bible, "Each man should give what he has decided in his heart to give, not reluctantly or under compulsion, for God loves a cheerful giver " (2 Corinthians 9:7, NIV).  God would be more pleased if church members gave cheerfully from the heart.
Can't I do what I want with my money?  The Bible says "'The silver is mine and the gold is mine,' declares the LORD Almighty "(Haggai 2:8, NIV).  We are only caretakers of the money God has allowed us to have or earn.  God calls us to be good stewards of the gifts He has given us.  There is probably no difference as to how you blow your money even if it's Disneyland or a casino. However, there is a heavenly recording angel assigned to every person who keeps record of our stewardship, and this includes time, money, health, etc. There is also a day of judgment when God opens the record books to see how we have lived and used the gifts he has loaned us to use for His purposes.
How can I stop gambling?  It's in the Bible, "I have learned the secret of being content in any and every situation, whether well fed or hungry, whether living in plenty or in want. I can do everything through him who gives me strength" (Philippians 3:12, 13, NIV).  First, Paul says that we must learn to be content with what we have. If we are content, we aren't trying to rob someone of their possessions or money. Gambling is a form of robbery. It takes from others in order to profit you. Pray for strength to make good decisions and spend your money wisely. God will be your strength.